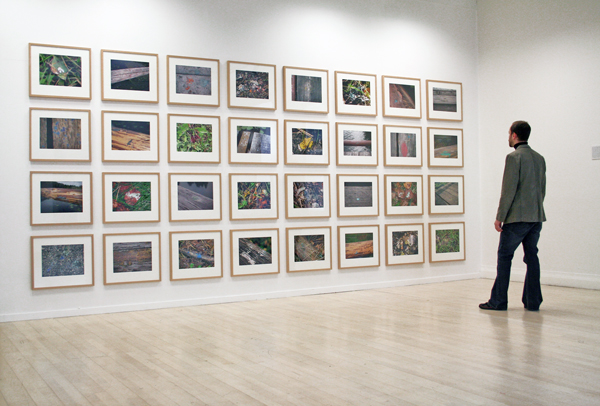 The Landscapes of Vyshny Volochek
Half an hour by taxi outside Vyshny Volochek, a Russian city in between Moscow and St Petersburg, you find the Academicheskaya Dacha – a complex of studios and temporary living quarters for artists. Once residence for Ilya Repin, the place has functioned as a kind of artist resort since the fifties. During Soviet times a month at the Dacha was a reward for good work, but nowadays painters go there to depict the landscape on grant basis. Rather isolated, the Academicheskaya Dacha is situated by a lake. Twenty minutes by foot from the Dacha, along a countryside road, there is a small group of buildings, one of which houses a little grocery shop where necessities can be bought. Twenty minutes in the other direction of this most often desolated road, there is a bar that might also serve as a bordello. In the environment around the Dacha complex, years of landscape painting have left an infinite amount of traces. Everywhere there are splattered drops of paint, somewhere someone has wiped a brush against a root, and here and there rags stained by oil colours are hidden in the grass. Slowly the landscape itself is being repainted.
The project consists of a series of 32 photographs documenting traces of over 50 years of landscape painting activities at the Academicheskaya Dacha. Accompanying the photos is a book with a bigger amount of images. Installation views from the 2nd Moscow Biennale and Galleri Rotor in Göteborg, Sweden, plus a selection of the images can be seen on the following pages.